Hex Comparison is a binary file comparison and hex editor. It helps you to compare files in binary format, serving as a hex editor.
Allow quickly compare two files.
Quickly find every different.
Show different with customizing color.
Allow save comparison result to file.
Go to any offset of file quickly.
Create new binary file.
Find synchronous position by double click.
Scroll every different.
Modify binary file or text file easily.
Find binary or ASCII string easily.
Price :$24.95
Shipping Info:
1. Registration Code will be sent by Email
2. Download Insurance Service (Optional)
3. Backup CD(Optional)
4. 100% Purchase Secure.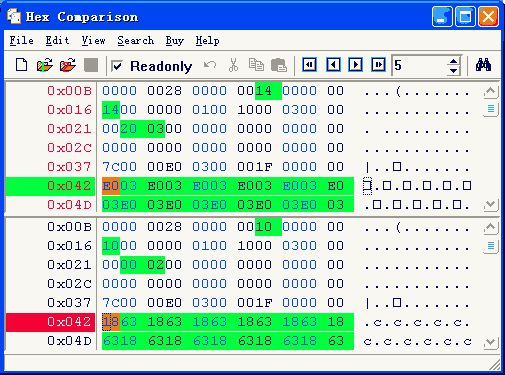 ---
Buy Hex Comparison Only $24.95

Download Free Trial Version of Hex Comparison.
Size:0.57 MB. Download and unzip the packaged installer with password '

abc

'.


Hex Comparison free download, Hex Comparison offical site, Hex Comparison, hex compare
---